Type S: Power With Purpose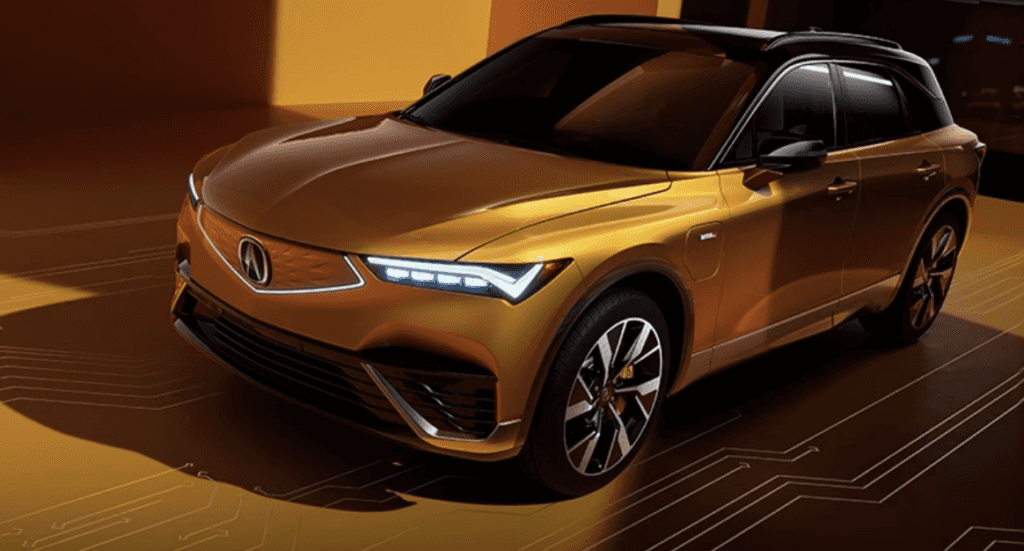 Drawing inspiration from the iconic CL, TL, and RSX Type S models, the latest generation of Type S propels us closer to the zenith of Precision Crafted Performance™. It offers enhanced power, seamless maneuverability, and elevated style that set new standards. With a projected 500-HP* under the hood, a dual motor AWD system, and an adaptive air suspension, the all-electric ZDX Type S elevates driver-centric performance to unprecedented heights.
The Definition Of Performance-Driven Design
What does the Type S emblem represent? Every Type S model must adhere to stringent standards that lead to a ride that accelerates with more incredible speed, halts with swifter precision, and navigates corners with increased agility. This performance-oriented blend elevates the exhilarating driving experience while preserving top-notch refinement and style.
Raising The Bar For Performance
Engineered by the very same experts responsible for our championship motorsport heritage, the Type S represents a fusion of strength and proficiency. Each model draws inspiration from the racetrack, whether it's the NSX-derived Turbo V-6 engine gracing the TLX and MDX Type S or the motorsport-tuned 2.0L VTEC® Turbo engine featured in the Integra Type S.
Experience an exhilarating surge of adrenaline when you step into the TLX Type S and MDX Type S. Powered by a 3.0L Turbo V-6 engine that unleashes a commanding 355-HP*, these vehicles channel their inner 2008 TL Type S with distinctive quad exhaust outlets. The rear-biased Super Handling All-Wheel Drive (SH-AWD®) efficiently transfers 354 lb-ft* of torque to the road, delivering a drive that's both precise and potent. For those who crave an even more thrilling ride, the Integra Type S awaits, boasting a 320-HP* VTEC Turbo engine paired with a close-ratio 6-speed manual transmission, catering to the discerning driving enthusiast.
Highly Anticipated Features 
Positioned discreetly behind larger alloy wheels, enhanced Brembo® monobloc front brake calipers are primed to engage with expanded rotors, delivering the assurance needed to conquer any twist and turn. This unwavering confidence, born from virtually fade-free braking, is a hallmark of the Type S pedigree.
The Type S boasts an unparalleled level of precision in its driving experience. Thanks to a reinforced and rigid high-performance chassis, complemented by a recalibrated adaptive suspension, it offers an instinctive handling prowess that's prepared to dominate nearly any road. For a touch of personalization, the MDX Type S, when in Sport modes, presents the Adaptive Air Suspension option, enabling you to adjust the ride height – lowering it for a sportier feel or raising it with Lift mode for added ground clearance.
Exceptional Design Inside and Out
Type S is meticulously crafted with the sole aim of optimizing performance. The exterior of both the TLX and MDX Type S models is meticulously sculpted to channel airflow, generating essential downforce for enhanced traction expertly. The striking Open Surface Diamond Pentagon Grille efficiently directs air to nourish the robust turbo V-6 engine. Adding to the bold styling, the exclusive Tiger Eye Pearl premium paint elevates the overall aesthetics, while the interior design prioritizes the driver's experience, offering a refined yet motorsport-inspired ambiance. Purposeful design features such as the rear diffuser, decklid spoiler, and quad exhaust outlets not only enhance performance but also amplify the already bold aesthetics of the TLX Type S.
In the sporty Integra Type S, form seamlessly blends with function. Strategically designed, larger openings in the assertive bumper and vented hood provide meticulous control over airflow, optimizing aerodynamic efficiency and ensuring maximum cooling.
Indulge in sophistication from the instant you step inside the MDX Type S. The exquisitely crafted interior, complete with three rows of seating, offers a premium journey for both the driver and passengers. For those seeking the utmost luxury, the option of quilted-stitch seats provides an even more elevated level of refinement.
Every Type S model offers an enveloping soundscape that crafts a genuinely immersive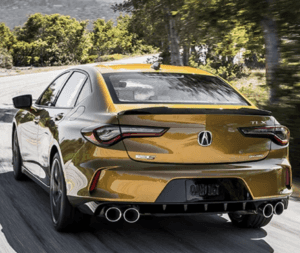 atmosphere. In the MDX Type S Advance, illuminated speakers positioned behind the ELS STUDIO 3D®* Signature Edition metal grilles synchronize with the Iconic Drive™ ambient cabin lighting, resulting in a multi-sensory journey that captivates both your senses of sight and sound.
Elevate every drive with the optional Type S carbon fiber interior trim, an accessory from Acura Genuine Accessories that infuses a track-inspired ambiance. Seamlessly select your preferred drive mode using the thoughtfully designed Dynamic Mode drive dial, featuring the exclusive Sport+ mode unique to Type S. Engage Sport+ mode for a heightened experience with firmer dampers, swifter throttle response, and a more exhilarating exhaust note.
Type S Models